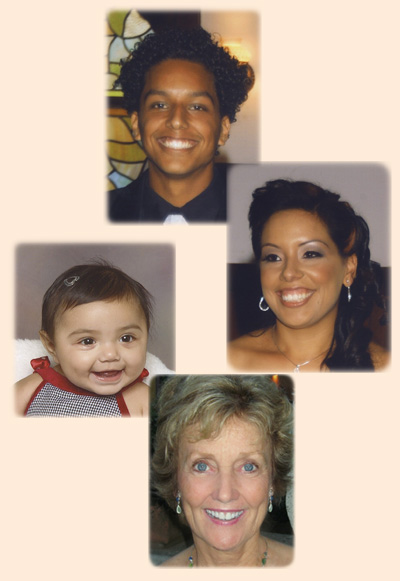 60 min Personal Face Reading
$175.00
How it works
After you have Paid, E-mail Barbara facereading1@aol.com to send her:
Your Skype contact name.
Barbara's Skype contact name: "facereading1"
Have your BIRTH TIME (AM/PM) available – (from a Birth Certificate) or if not available, an estimated birth time.
Best Days/Times to reach you on YOUR TIME ZONE. Give her a 3 hour window of time choices. (She does Private Readings by appt. DAILY 14:00-21:00 on Los Angeles, California – Pacific Time Zone.)
She will use the world time zone map to select the best day/time for your Skype session, and will send you the DAY/TIME for YOUR TIME ZONE.
Please respond to Confirm the appt.
Please have a pad of paper near the phone if you wish to take notes.
*If you do not have Skype, E-mail Barbara: facereading1@aol.com, and she will arrange to Phone you for your Session (For US clients only!)


Description
Personal Face Reading!
Private Phone call with Barbara

Barbara will give you specific and practical emotional, spiritual, and holistic suggestions based on your facial features. These will help you to be happier on the job and in your home life.
Types of Questions you can ask her:
What is my BEST Career?
Romance – Is (S)He the ONE for me? (If you are single, she will discuss what your facial features say you need to create an Ideal Match.)
What are my Special Inner Gifts?
My Life Lessons? and how can I overcome them?
What do other see in my face? Why do they respond to me as they do?
Send photos of your children, parents, co-workers, or in-laws, and Barbara will discuss how to harmonize these relationships based on your facial features and theirs. Her focus is on your positive, personal growth.
---
"I was in a very dark place trying to sort out what to do with my life and career, and Barbara was a Light on my Path. Her intuitive skill enabled me to find myself my best career. I feel God sent her to me as an answer to my prayers. Now abundance is pouring in. Barbara was my ANGEL."
—M. Davis, San Diego, California

"In my individual session with Barbara, she directed me to my life's work, which I would not have thought of my own. I couldn't be happier with the peace and fulfillment it has brought me. I am doing what I love!"
—R. Winrow, Owner of European Skin Centre

"If only I'd have known about Barbara's Face Reading when it came to men! I could have saved myself a lot of grief!"
—L. Buxton, KUSI TV Anchor for Morning News